This wiki is changing focus, and in future will be about the television series; please make all further edits about the books to the new wiki, J. K. Rowling Adult Fiction. Thank you.
Welcome to the Cormoran Strike Wiki
Edit
This wiki was originally about the Cormoran Strike novels by Joanne Rowling, writing as "Robert Galbraith". Currently (7 July 2017) that means only The Cuckoo's Calling, The Silkworm and Career of Evil, but Rowling has planned four more novels in the series[1].
This wiki is in the process of being repurposed to be about the television series made from the novels. As noted above, for information about the books, refer to the JKRAF Wiki.
You can help!
Edit
Actually, scratch all the below. It strikes me as silly to have one wiki for The Casual Vacancy and another for this series, so I'm merging them into one, the J. K. Rowling Adult Fiction Wiki, as noted above. You can help by moving these pages there, and by doing all further edits to that wiki. Thank you.
This wiki has only just been founded as of 05:10 (UTC), 16 July 2013, and needs a lot of work done to it. The following are needed:
Suggestions as to colour scheme.
A favicon to replace the Wikia default. This needs to be a 16x16 graphic, preferably in Microsoft .ico format (though I can convert it), and probably in 16M colours. Of course, it needs to be relevant to the character.
A wordmark (logo); this needs to be a 250x65 image in .png format.
Plenty of articles! (But see our policies first.)
Also, if anyone is interested in becoming an admin, contact me.
evilquoll (talk) 05:31, July 16, 2013 (UTC)
P.S. Article comments and message walls have been disabled, and achievements not enabled, based on my experiences as user/admin on other wikis (talk pages are easier to police and thus less open to abuse than comments/message walls, and also allow replies to replies; achievements, which are supposed to encourage editing, mostly encourage trivial/vandal editing). Any requests to enable these will be turned down.
---
Latest activity
Edit
References
Edit
Photos and videos are a great way to add visuals to your wiki. Find videos about your topic by exploring Wikia's Video Library.
Links/See also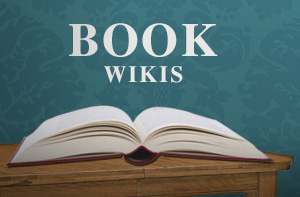 Ad blocker interference detected!
Wikia is a free-to-use site that makes money from advertising. We have a modified experience for viewers using ad blockers

Wikia is not accessible if you've made further modifications. Remove the custom ad blocker rule(s) and the page will load as expected.